I'm Back! (#neverreallyleft, just been busy)
I CANNOT BELIEVE that the calendar has already flipped over to March, 2017! How time flies when you're having fun.
SO MANY HUGE THINGS to catch you all up on. My first thing to say should be that I'm truly sorry to those of you who regularly enjoyed reading my fortnightly blasts and updates of what's 'happening' in the neighbourhood of my life, but I now solemnly swear to continue to update regularly. I had a few major projects going on which didn't allow for ANY spare time (even for sleep), much less writing blog posts to you all (that is, with the exception of the rare occurrence of a visit to the Zoo..)
The first major piece of news is that on the 22nd December, 2016, Crescendo Music Australia WAS BORN.
I am so utterly proud to announce that I am now the Chief Executive Officer and Artistic Director of the organisation, and working alongside a truly spectacular team of passionate, hardworking individuals and performers who are very much "tomorrow's musicians, working today". My social media accounts and website will be working very much in partnership with the company's to give you both my personal insights into "what's going on", as well as broader information about the company's future activities and even some individual stories about our team and their journey to joining us.
You can find their accounts here:
Website: www.crescendomusicau.com/
Facebook: Crescendo Music Australia
Instagram: @crescendomusicau
Twitter: @cresc_musicAU
YouTube: Coming Soon!
So what have I ACTUALLY been doing, you ask?
Well. The past three months have been a huge major project; working in partnership with Western Arts Theatre (who some of you may remember I worked with on "Annie" in the second half of last year), we musically produced the cabaret production: "Never". Musically Directed and Produced by yours truly, the showcase featured a cast of 60 performers across 3 different shows with an orchestra of 16 musicians.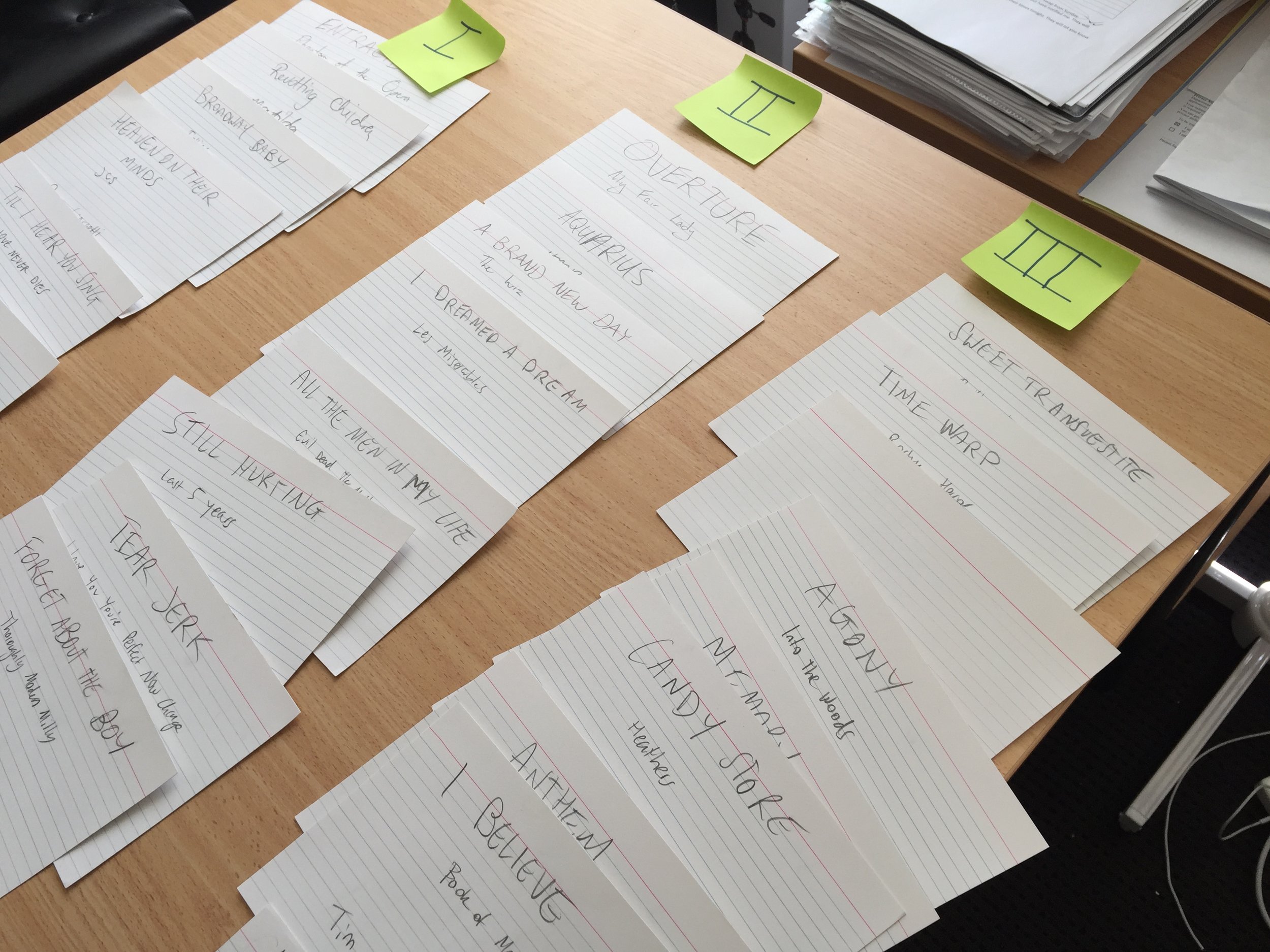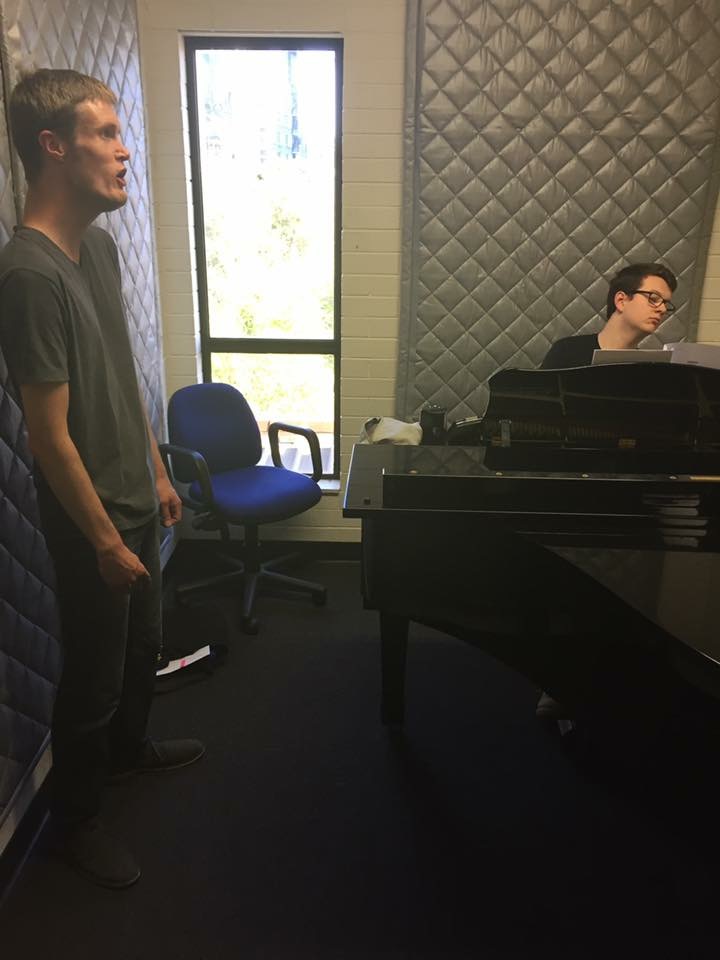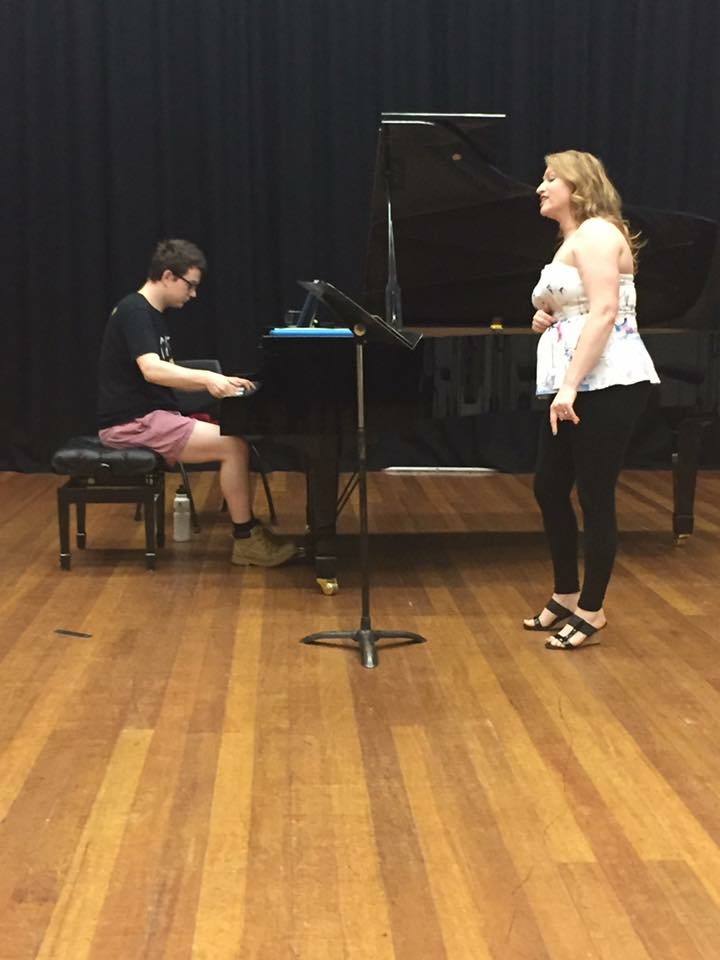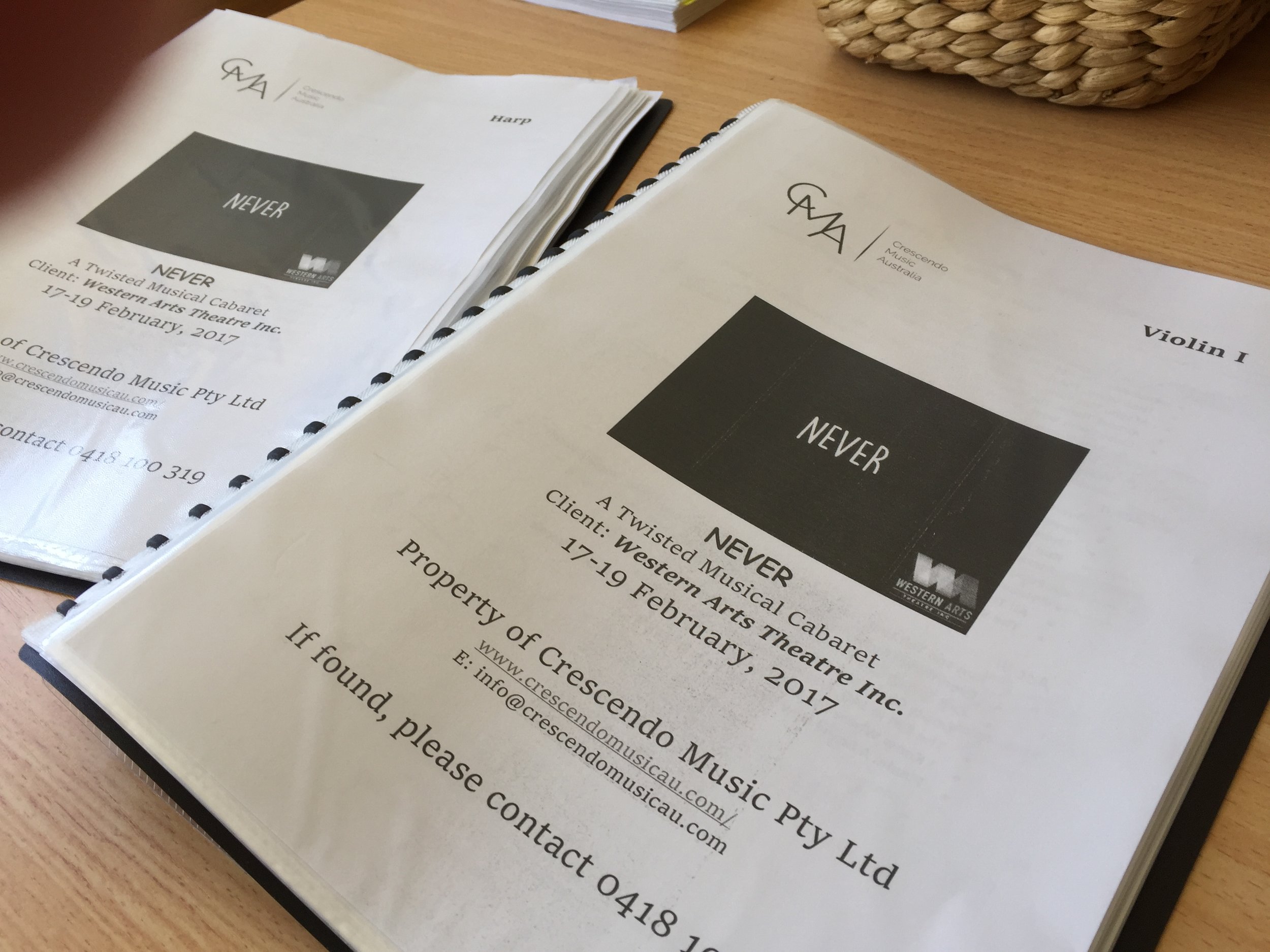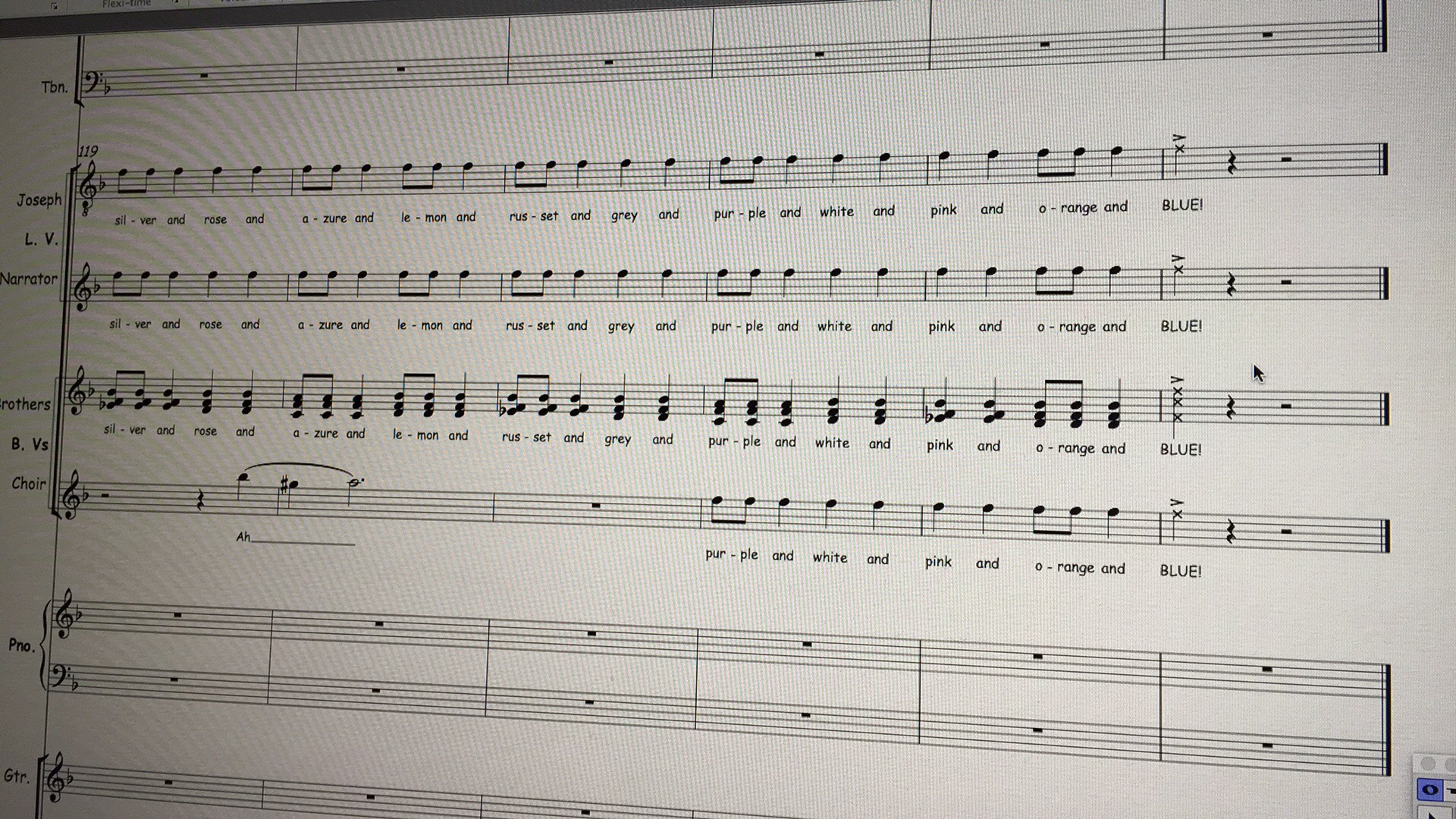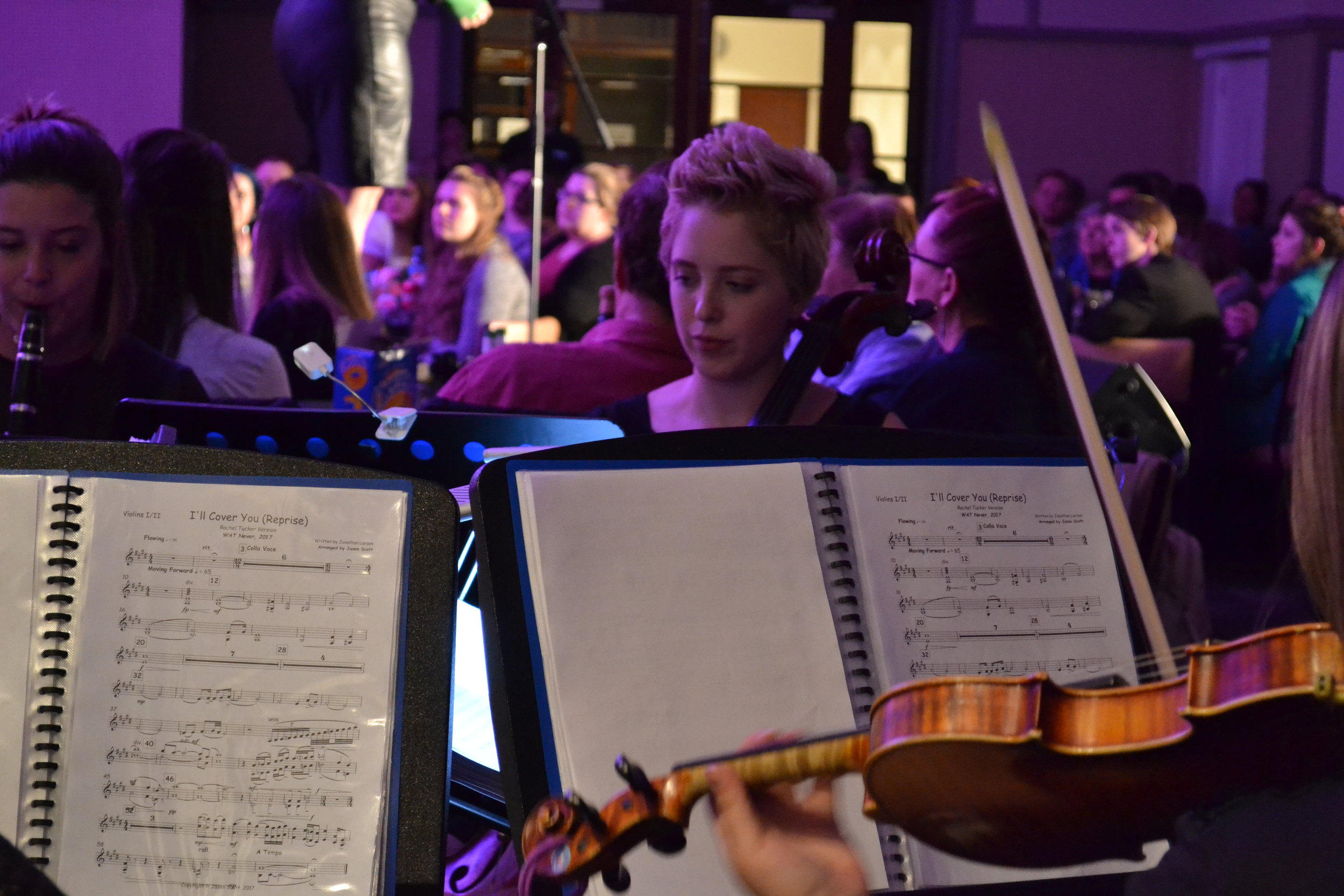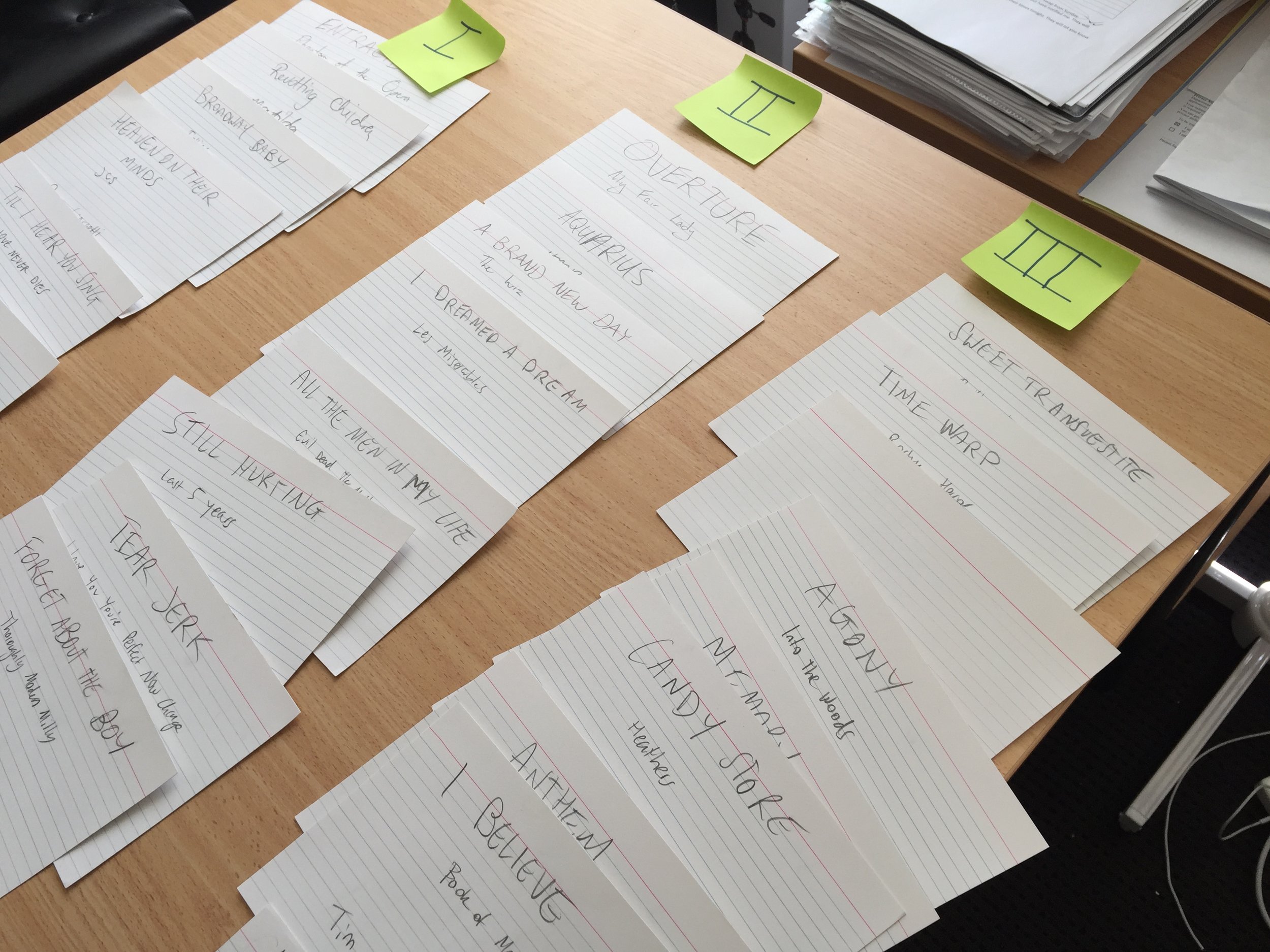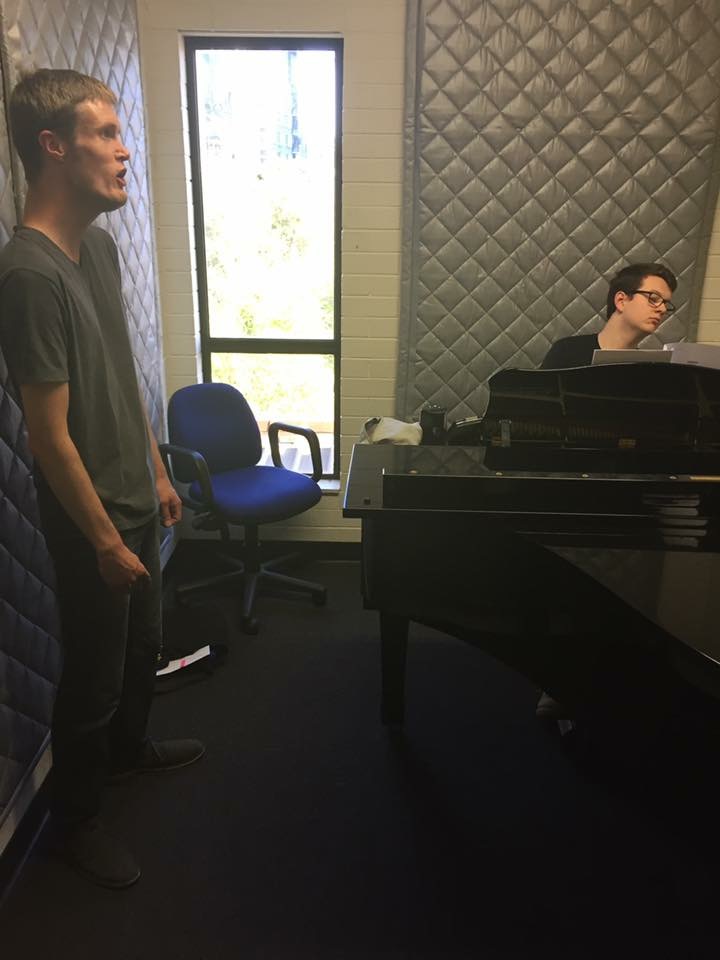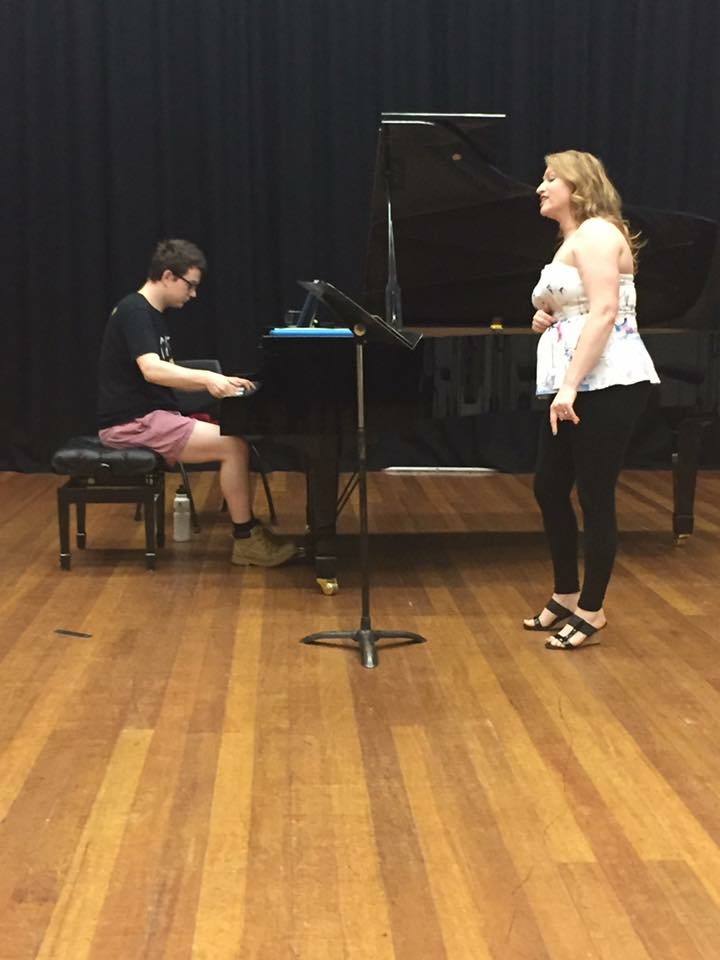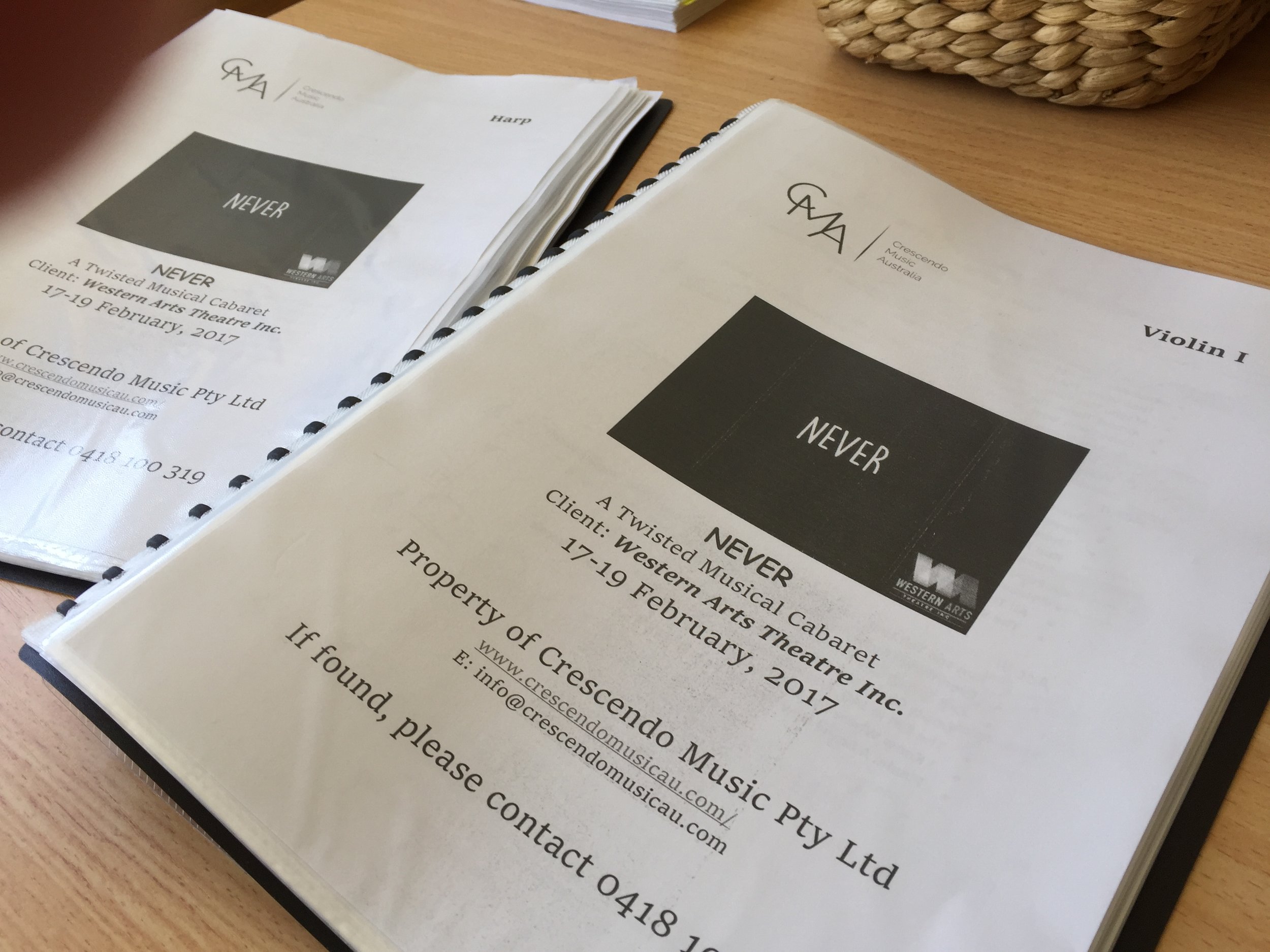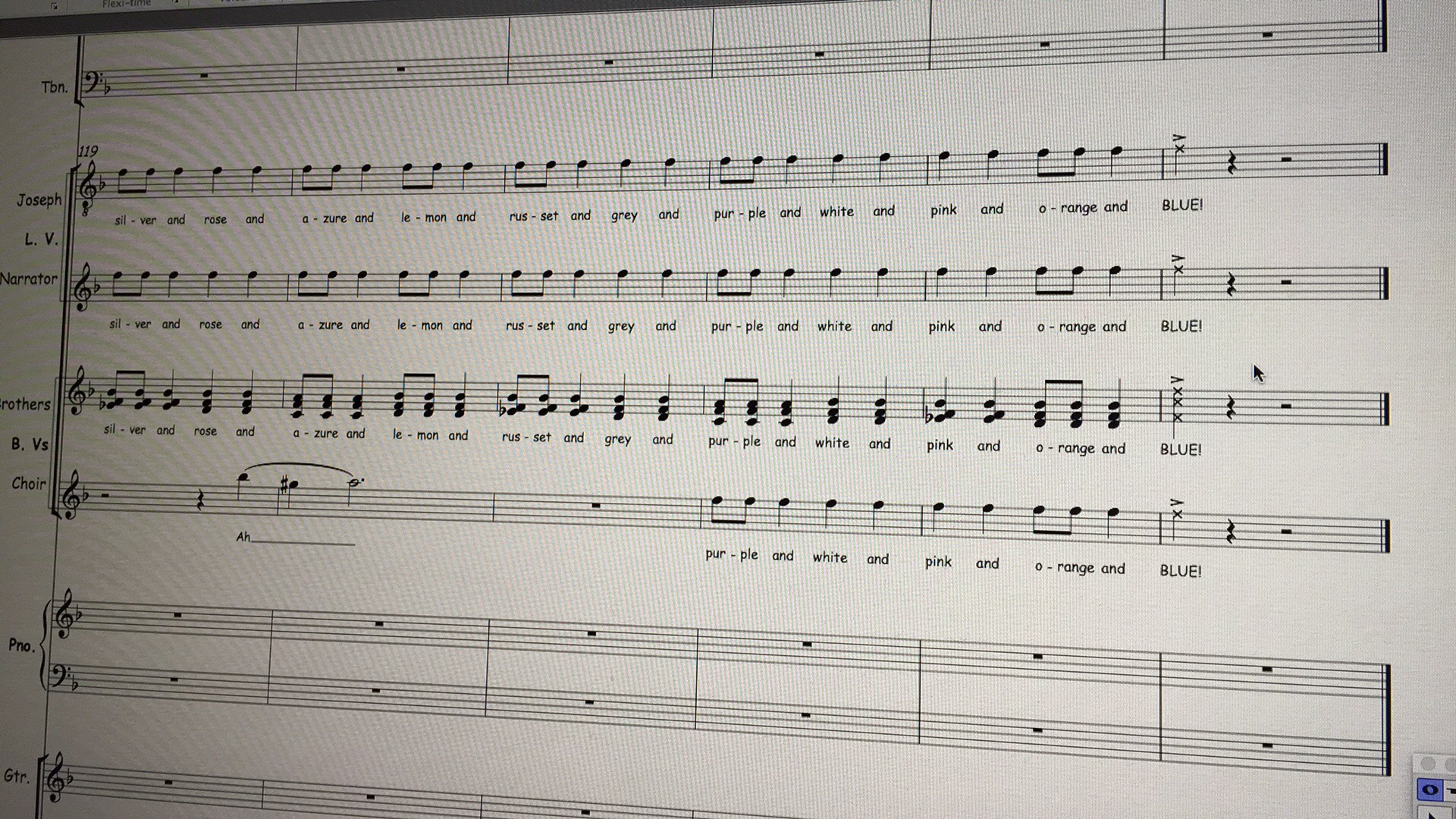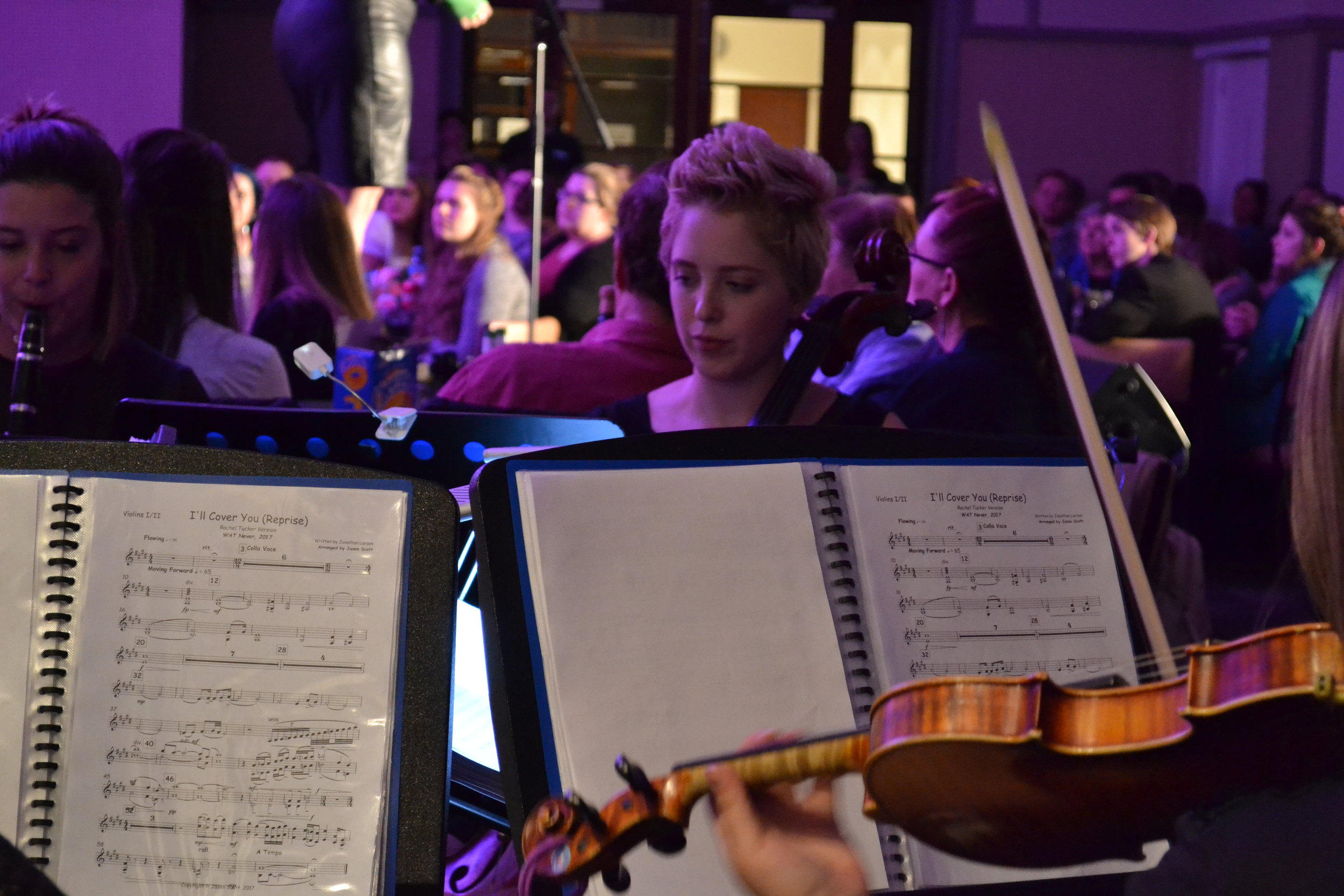 There's no other way to go about things than saying outright: this production was a HUGE undertaking. 69 original orchestrations had to be written in the space of a month. A MONTH! A cast of 60 had to be co-ordinated for varying rehearsal times for both solo AND group pieces, with no two items consisting of exactly the same groups of people. A massive responsibility.
I think that in reflection, it was a hugely successful production. The end result was phenomenal to hear and see, and all three shows were sold out. The audiences raved and cheered, and the performers and orchestra had a ball performing. I think the main opportunity for improvement lies with business operations and communications management, something that we have learned about at a rate of 10000000% throughout this production process, and something which the experience I gained throughout is priceless, and I'm truly grateful to have been exposed to.
I'd like to take a moment to greatly and massively thank Western Arts Theatre, the varying and talented members of The Crescendo Orchestra, the 60-strong cast who blew us away right from auditions to performances, my project manager and number one man, George Parker (+bassist extraordinaire), the Board of Directors of Crescendo Music Australia, the many audience members that came to support the show and the many people who helped us to make show #1 a resounding success. We can't wait to do it all again!
The experience of "Never" is something that I've personally taken a lot away from in terms of training and development, and I came to the realisation that I have some large gaps in my knowledge. Not in the area of musical training, but rather, in the areas of business management. As a result of this, I've actually adjusted my current Bachelor's degree to contain some business units. This semester, I'm taking a subject as part of my breadth component called "Principles of Management", which looks at the Functions of Management and Management Styles, as well as important factors to consider when managing an organisation in the 21st Century. I already love the subject, and it's only week one. I'm also working through some other texts in my own time to assist in further developing and honing my management skills, to better gear myself to steer the ship in future days, months and years to come.
Aside from all of the work (and 20 hour days of arranging and writing and stressing), I did get some "micro breaks" over the Christmas period. Some of you would have seen my update on Christmas Day that I flew home to Tamworth, NSW for a few days to unwind and spend some quality time with the family. You may not have known that it was necessary for me to do so because of my position at Arts Centre Melbourne - I had the privilege of working at "Carols by Candlelight", at the Sidney Myer Music Bowl, on Christmas Eve. It was a magical experience, and one that I've dreamt of being able to attend for many years. It did mean that I finished work at 12:30am on Christmas Morning.. but it was well worth it.
It's always nice to return home, to see the family and catch up on "the goss", but you're also reminded of where you've come from, and where you are now... both physically, and as a human being.
My family also paid me their first ever "proper visit" to Melbourne in January, in fact, just in time for them to witness "Never" in person. This was extremely special for me, to be able to share with them exactly just what I've been working on since I moved here a year ago, and to share with them the city that I love so very much. They were also a tremendous pillar of support in a very stressful week, for which I am eternally grateful for their support and love. I also celebrated my 21st Birthday while they were here, for which they spoiled me a little and took me on the "Tramcar Restaurant". An experience I'll never forget. Beautiful food, wine, service, sights and memories.
The one true struggle I have to mention that occurred over the past few months, was the distance between myself and my partner, Chloe. It was in mid-november that Chloe returned to the United States to reunite with her family and friends (after uni had finished for the year), and I didn't get to see her again in person until the first week of February. I WAS SO HAPPY WHEN SHE CAME HOME! But it was a real test to maintain our relationship and one that I'm extremely grateful has survived and thrived from the experience. She is a really important part of my life, and I'm so incredibly thankful to have someone so driven and special as her.
That's all for now, I have to return to the piles of readings and preparations for another week back at the University of Melbourne.. I promise I'll be more consistent on keeping you guys in the loop from now on!
Thanks for sticking with me,
Jase
xx